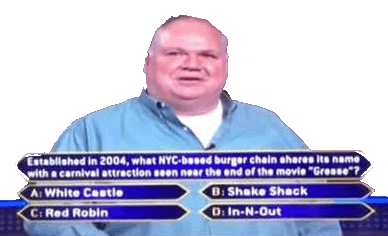 Hi, I'm the founder of Main Line Test Prep and Tutoring. My previous experience as a lawyer and trader has allowed me to hone my math, verbal and writing skills.
At age 11, I finished my 8th grade math book early in the 6th grade, and my school put me to work tutoring the 3rd graders! I continued in a more professional structure in Japan in 1997. Nowadays, my time is spent on SAT, ACT, and private tutoring - locally but also in distant locations such as Japan, France, and Hong Kong.
I have a B.A. in economics from the University of Virginia, and a J.D. from Villanova University School of Law. I live in Paoli, PA with my wife Maggie and 4 sons (Arthur, Shant, Raffi, and Kevork.)
YOU MIGHT HAVE SEEN ME
As Seen on TV
Don't be surprised to find me on TV doing something interesting. I enjoy playing the piano and impersonating Andy Reid in my spare time, and have even landed on TV a few times. I also made a spirited run for Philadelphia City Council in 2011, picking up primary election endorsements from Philadelphia's 3 largest newspapers.
In 2001, I set the all-time record on VH1's game show Name That Video which landed him a brand new Toyota 4Runner. Arthur, my 3-year old (at the time) son and I appeared on Fox 29 Philadelphia's Good Day Philadelphia where we demonstrated his dazzling memory of world capitals. Later that year, I appeared on Who Wants to Be a Millionaire. My game show circuit will be complete when I get on Jeopardy!